Move Over "Stuckness!"
Our Coach Presenters are helping believers, across the country, live into the fullness of the abundant life Jesus intended for His followers!
Meet your Coach Presenters, certified through a rigorous training process. Each is ready to journey with you through the Promised Land Living Process.
Click on a state to find out who is certified in that state or scroll through the page to learn more.
Virtual Groups to Meet Your Needs!
Groups meet virtually, so it doesn't matter where you live – choose a group meeting time that works best for your schedule. Click one of the buttons below to view upcoming courses for men and for women.
We are ready to walk alongside you into the Promised Land – YOUR Promised Land!
Cathy Lee
Conway, Arkansas
Cathy has been teaching the Bible to children and adults for much of her life.  She has led Children's and Women's Ministries in her church, and been invited to lead women's weekend retreats in Arkansas and Texas. She recently joined Promised Land Living as a Coach Presenter and is excited to share this journey with others.
Cathy has enjoyed a diverse career, holding executive leadership positions in a variety of companies, including a multi-million dollar business for a global technology leader serving Fortune 500 companies around the globe. Later, she served full-time on the staff of her church, one of three leaders responsible for 700 adult members, 11 staff and more than 40 volunteer leaders.
Cathy is a Professional Christian Life Coach, earning her Professional Certified Coach credential from the International Coaching Federation (ICF) and her Certified Christian Coach credential from the Christian Coaches Network International (CCNI).
She's an avid reader and lifelong learner. She loves to travel and play with landscape photography. In addition to living in Europe for several years, she has traveled to more than 20 countries on five continents, including Antarctica. She and her best friend John have been married since 1981.
Elizabeth McCarty
San Francisco, California
I am a trained Life Coach, receiving my training from PCCI. In 2012 a friend declared, "you are a life coach" and I haven't looked back!
My exposure to PLL has changed me more than I ever imagined. The Holy Spirit prompted me to join Robin Fuller's Winter 2020 PLL group where Satan's perpetual lies were exposed. The Lord uprooted the lie that had kept me bound from leading a fruitful and full life. I came to the realization during the Heartland call with Robin that—although the people in my life who I love and care about may abandon me—my true Father, Abba, will never abandon me.
While working through the 7-Step Shift, I gained understanding regarding the lie that the evil one had been feeding me that lie since I was a small child. Years of deeply entwined and unhelpful emotions that impacted my life decisions were brought to light. I am so grateful that the Lord let me to PLL in the final chapters of my life on Earth. The desire of my heart is to help others gain clarity and move forward knowing God's Truth.
As a Coach Presenter, I've witnessed other women set free from the lie that was planted in their hearts. If the Lord wants me to use my experience, talents, and truths to serve others, then I am willing and grateful for the opportunity. May the Lord use me to break chains wherever He leads me.
Marc Ottestad
Brea, California
I am a son of the Almighty.  I have been given a sense of wellness and optimism that I carry and share joyfully.
I have a marriage to Kasey of curiosity, conversation, and satisfaction.  I am the father of 3 unique children. 1 is very similar to her father and gifted in ways that thrill me as I watch her raise 2 wonderful granddaughters. My sons are quite different than me. Both are introverts, focused and centered. We connect regularly and love well, and I wonder how to father them better.
I am an encourager. I am very open and can hold competing ideas simultaneously. I ask good questions and am not judgmental. I want the best for others and have a challenge seeking and receiving the best for myself. I am enthusiastic and spontaneous.
At my core I am a connector. I like to connect people to people, people to resources and people to ideas. I do my connecting through several avenues. I am as an Area Director for CBMC creating teams of Christian business owners. I coach leader one to one as they seek to grow their leadership and their relationship with Jesus. I lead PLL group seeking spiritual grow and I connect leaders to growth through The Genius Path.
For fun I read, play tennis and travel.
Lauren Rush
Thousand Oaks, California
I am God's Beloved and so are you my friend.
As a Certified Professional Life Coach, Enneagram Coach, and Spiritual Formations coach, I am passionate about coming alongside women to encourage them through life's big moments—even through the fiery trials. As we learn to experience God's healing love, we see that He will never leave or forsake us. Jesus will bring us through to the other side of whatever we are facing and we are never alone!
Helping women to grow in their personal relationship with Christ and to truly understand the power we have by faith is my greatest joy. It is a privilege to be a witness for my clients as they embark on a new journey and step into the woman God created them to be.
As a survivor of trauma and discovering betrayal after 30 years of marriage, I am passionate about women finding their voice, seeing their unique beauty and truly knowing how much they are beloved of God.
As a Bible study teacher for over 20 years, a women's ministry founder, and a Christian leader, I am honored to coach women to discover their passion, find their purpose, and experience real and lasting peace.
I have two amazing sons for which I am beyond grateful. Zach (30) is a psychologist in Southern California, and Jake (28) a rising stand-up comedian in Los Angeles. No one knows me better or makes me laugh more than these two.
Before engaging in full-time coaching, I was on the senior management team of a national banking institution in Los Angeles and understand the challenges of creating a work/life balance.
For fun, I love walking my Labradoodle, Dolly, enjoying great conversations with my girlfriends, facilitating bible study and constantly reading everything I can get my hands on to grow.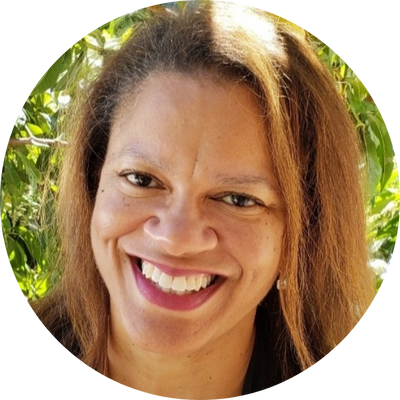 Cynthia Taylor
Rodeo, California
Cynthia Taylor is a God chaser. One day she asked Him to heal her from the areas that kept getting her stuck. On this journey to healing, she still serves people within the capacities that are available to her.
She has always been curious about walking with others to help them get unstuck and live out their best potential. Cynthia many years spent in the education field as a teacher, coach, professional curriculum developer and elementary school principal.
Helping to administrate an international prayer group allows Cynthia to partner with the Holy Spirit to impact lives on a global scale.
Cynthia is a certified Life and Leadership Coach through PCCI, using one on one and group coaching with women to continue fostering life changes. She has also received certificates in preaching and teaching from Shiloh Bible College. Mentoring and discipling woman has been a passion of Cynthia's for many years.
Whenever spare time permits, Cynthia loves to travel and write by the beach. She hopes to soon finish her first book about finding and trusting Jesus in the aftermath of childhood trauma.
Cynthia and her best friend, Robert, have been married for over 33 years, have two adult children and one spunky grandson. They lead their church's marriage ministry and reside in Northern California.
Debbie Fawcett
Colorado Springs, Colorado
Debbie Fawcett has been a Christ-follower since she was a little girl but going through the Promised Land Living program really stretched her faith. She said, "Promised Land Living was so life-changing for me! I can't wait to be a Coach Presenter to help others experience this freedom as well."
Debbie has been involved with Women's ministry for most of her adult life. She loves to help women of all ages grow in their faith.
Debbie is a Certified Professional Life Coach, a Certified Christian Coach, and a Strengths Champion Certified Coach. She leads with her relationship strengths and sees great potential in every individual or group she interacts with. She is passionate about helping people discover their unique design and gifting so they can live a life of purpose.
In her free time, she likes to try new recipes, bake cookies at the first snow, work on puzzles, read, and explore new places (not necessarily in that order!)
Debbie and her husband live in Colorado Springs, Colorado and have two adult children and one grandson.
Claudia Cantrell
Kennesaw, Georgia
After 30 years in the medical field, Claudia felt God had more for her.  She struggled for years with vital questions such as "Who am I?", "What's my purpose?", and "What matters?"  These questions and her increasing discontentment led her to The Halftime Institute where she realized her unique identity, passion and purpose.
Today, Claudia is a Spiritual Formation Coach, Certified Professional Leadership Coach, a Halftime Certified™ Coach at The Halftime Institute, a Strengths Champion Certified Coach and a Certified DISC Trainer and Facilitator.  In addition, she has her ACC credential from the International Coach Federation. She founded Cantrell Christian Coaching and is a Christian Conference Speaker.  Claudia authored the book, Sacred Love; A Journey of Singleness, Belonging, and Finding True Love.
Claudia's career experience both inside and outside the corporate world allows her to have a rich and varied perspective when coaching clients.  She coaches clients one-on-one and in group settings.  Her personal mission statement is "to help others know the one true God, grow in their spiritual journey, and discover their unique design so that they can live out their deepest passion and purpose."
Claudia kept her Physician Assistant certification in order to use her clinical skills when she and her husband, Dr. David Cantrell, go on medical mission trips. They live in the suburbs of Atlanta, Georgia with their two King Charles Cavaliers.  Claudia enjoys traveling, snorkeling, walking, baking, and interior design.
Colossians 4:17: "Take heed to the ministry which you have received in the Lord that you may fulfill it."  NASB
Tom Mabie
Rockville, Maryland
Tom is passionate about helping people live into their God-given design and experience the fullness life has to offer.
Promised Land Living was life-transforming for Tom. Many people living in discouragement and defeat, believing the lies of the enemy, as though they are wondering in the desert. They are held in bondage and not experiencing the fullness and freedom of Jesus. This is true of most people, including many followers of Jesus. PLL offers a group experience where, as we grow together, we discover our desert (core) lie- that which holds us back from living in fullness. We also discover God heart for us in the Promised Land. The Promised Land is the place God wants us to live, a place of abundance, and fullness and freedom.
Tom has been in pastoral ministry, serving fourteen years in New Hampshire, two years in a Korean-American church and then parttime as Pastor of Discipleship for 13 years. During those thirteen years, Tom served with The Navigators serving in the neighborhood, churches and as a Life and Leadership Coach. He received his Coach Training in 2010 and is currently a Professional Certified.
Tom and his wife, Susan, lead Rooted, a discipleship experience helping people develop the rhythms of the spiritual life at their local church. They have an adult son with special needs living in apartment with support.
Shelley Jacobson
Sylvan Lake, Michigan
Shelley is fully alive when she is partnering with women who are invested in a purposeful process toward their fashioned path! She provides space, stillness, and safety for women to give themselves permission to be present in their lives, to rest, and maybe for the first-time dream about possibilities.
Shelley has been discipling, mentoring, teaching, leading, and training women for nearly 30 years in various Ministry to Women environments. She is a Professional Life Coach, trained through Professional Christian Coaching Institute and a Certified Coach with PLL. She is the founder of Shelley Jacobson Coaching where she gets to help women flourish in steady seasons
and in shifting seasons.
She makes her home in Michigan and is married to her high school sweetheart, Ken! Shelley travels often to be with her three adult children and their families who live throughout the US.
Her four grandchildren bring overwhelming joy and a lightness to be able to notice the extraordinary in the ordinary. Shelley's happy place is on a beach with toes in the sand and breathing in the majestic expanse of the water.
Two are better than one because they have a good reward for their efforts ~ Ecclesiastes 4:9
Pam Mertz
St. Michael, Minnesota
Pam Mertz has a passion for helping others personally understand the revelation of all we get "in Christ", this abundant life He came to give us…here! Pam loves to share what God is up to in her life. She is a certified life coach, CPLC through PCCI, and ACC through ICF. Pam has lead women's ministry for over 13 years and is an RTF trained prayer minister. She also has 33 years in the corporate world of electronic sales. Pam has an appetite for God's Word and attended a 2-year Bible School and Equipped For Life, in Minnesota. She is a licensed pastor since graduating in December 2011.
Pam loves to share her testimony of healing through speaking engagements as God leads and her first book is underway. Pam is married to the love of her life, Lou Mertz, and is the mother of three adult sons. She lives in St. Michael, MN.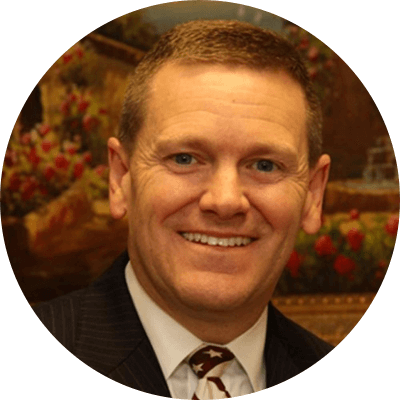 Brenton Dearing
O'Fallon, Missouri
Brenton Dearing, is the Founder & President of Wealth Ambassadors, LLC an Investment Advisory Firm, headquartered in Lake St. Louis, MO with clients around the country. Brenton is a Certified Financial Planner™ Professional and a Certified Mutual Fund Specialist who has been in the Financial Services industry since 1993. He has been a business steward for over 30 years. He has been coaching clients since 2005 and is a Professional Certified Coach (PCC). Brenton has a passion for training an army of givers to collectively give a billion to faith-based organizations. He wrote the book, God's Eye is on the Sparrow – Experiencing Divine Provision. He received a PhD in Leadership & Personal Development from Klemmer & Associates. Brenton is a Certified Professional Leadership Coach, Certified Professional Life Coach and a Competent Toastmaster (CTM). He is married to Cassendra (a PLL grad) and they have a teenage son, David.
Doreen Steenland
Spring Lake, New Jersey
Doreen Steenland is passionate about helping others discover a deep, meaningful connection with Christ, others, and their own unique essence in Christ. She loves helping women understand how they can become free from people pleasing, comparison and the lies that keep them from living in a place of rest where there is nothing to prove.
Doreen is an ICF Certified, Professional Life coach, trained through the Professional Christian Coaching Institute. As a Registered Nurse and a Neuro Confidence coach, she brings nuggets on how to leverage the superpower of the brain, your emotions and your thinking, into the Promised Land Living experience.
She has been teaching, discipling, and mentoring women for the last 25 years with the Word of God; adding coaching to her skill set several years ago.  She is Founder of Living Full Life Coaching and she lives in NJ with her husband Richard, and her three college-aged young adults.
In her spare time, she loves to golf, hike, bike, walk and play tennis!  All things outdoors!  Her favorite place at her home is her front porch!
Cheryl Scanlan
Raleigh, North Carolina
Cheryl Scanlan is the founder and president of Promised Land Living. She has been involved with coaching and ministry during the last 20 plus years. It is a true honor and joy for her to see people set free while going through the Promised Land Living journey. She is a master certified coach (MCC, CMCC, CPLC, BCC) with 7000 hours of coaching experience and has trained almost 1000 coaches. Through her love of the Lord, He has brought revelation upon revelation into His true nature. Through the inductive study of His Word, Cheryl's heart burned to bring this truth to His people. Freedom, abundance, abiding – these are not distant concepts – these are already ours in Jesus
And I am inviting you to come with me to this place of ALL new! It is a place where you are fully known, deeply loved, eternally secure and made completely new! If any of these changes seem impossible to grasp, yet deep down, something inside you informs you that this is true, then you are in the right place! Cheryl lives in Raleigh, NC. She is married to her loving husband, Tom Scanlan and is the mother of two adult sons.
Steve Mattingly
Cary, North Carolina
Steve Mattingly exemplifies his life mission to be a loving facilitator who by support and example helps others fully realize and accomplish their God-gifted, Spirit empowered life calling. "There truly is great joy seeing those I am privileged to coach soar like eagles."
Comments from Steve's recent clients include:
"He deeply listens and then asks powerful questions that inspire discovery in such a way that insights turn into
massive results!"
"As an executive coach, Steve helps you get to the core concern quickly. Confident, concise and considerate, while coaching with Steve, you will enjoy and experience new- found respect in the midst of conquering your challenging objectives."
Having relocated to North Carolina in 1981, Steve resides in Raleigh. He is a certified Professional Coach with PCCI, and an ICF ACC certified coach as well.  In 2013, he joined as an Associate Coach with Cheryl Scanlan's Way of Life Coaching, LLC, MCC, CMCC, and BCC. Steve is blessed to have two beautiful, creative, independent daughters, two great son-in-law's, and four awesome grandchildren.
Todd Overpeck
Gastonia, North Carolina
Todd Overpeck loves to help men level up in their relationships with God, their spouses, families and brothers/sisters in Christ.
In the past five years of his involvement with Promised Land Living, Todd has seen this happen firsthand in his own life and in the lives of other men. As a certified PLL Coach Presenter, Todd's desire is to humbly facilitate and encourage your walk with Christ in true freedom.
Todd is also passionate about Christ-followers' financial freedom and stewardship. He is a personal finance coach through his Andrews Financial Coaching services, and he is certified by Compass Financial Discipleship Ministry, FaithFI (formerly MoneyWise), and Ramsey Solutions' Financial Peace. Todd is pursuing further Christian financial counseling certification and coaching education focused on marriage relationships as well.
Todd and his wife, Julie (who has completed PLL), have two adult children in graduate school, Allison and Ian. When he's not coaching, Todd enjoys hiking and camping with his family, and supporting various soccer, hockey, football and racing teams.
Raleigh, North Carolina
Hard things happen in this fallen world. I believe that we can contend with the Lord and let those things define us. Or we can cooperate with Him and let those same things refine us.  My passion is to journey alongside others to help them gain freedom from lies, and discover the Promised Land that the Lord has for each of us. 
Everyone has a story and the Lord longs to work through each of our stories for our good and His glory. But that is rarely an easy and smooth process.  That's why I'm honored to be part of Promised Land Living. I've experienced firsthand and seen in many others how the Promised Land Living tools and community can literally change your life and help you step into who God made you to be. 
I'm a Professional Certified Coach (PCC) through the International Coaching Federation (ICF). I have other certifications as well in leadership, brain-based coaching and other areas which basically mean I love to learn. I worked for many years at Procter & Gamble, in leadership roles in Brand Management, Field Marketing and Sales. I now coach leaders and coaches across a variety of areas, helping people lead themselves, their people and their workplace.
My husband, Jeff, and I have been married for 31 years and have three sons, one in heaven, and two on earth. We recently relocated from Houston, Texas. I love to travel and enjoy nature by hiking, biking and kayaking. I have trained two of my dogs to be therapy dogs and we have worked with Alzheimer's patients, special needs children, and emerging readers, to name a few.
Faith Wright
Durham, North Carolina
Faith's WHY is to help people see their value and live loved!
Faith Wright is the founder of "Faith Ann Coaching" where she helps women take action steps that are obedient to Christ despite limiting beliefs so that they can glorify Him all the more. Faith speaks on biblical success and identity in Christ to ignite women to take messy action. Faith hosts a podcast called "Thoughts of Faith", a guest writer for The Limitless Lounge – a monthly digital newsletter curated for leaders at every level, and a contributing author for The Life Coach's Tool Kit Ready-to-use Strategies, Principles, and Activities (releasing December 2023). Faith is also a Coach Caregiver for Full Strength Network- a network of counselors and coaches that serve church staff and their families.
Born and raised in Missouri, Faith moved her life to South Carolina to obtain her bachelors in Psychology from Erskine College and obtained her masters in Organizational Leadership from Anderson University. Shortly after, Faith moved to Raleigh, NC where she still resides.
Faith's top strengths on Gallup StrengthsFinder are Belief, Achiever, Learner, Connectedness, Significance. Faith enjoys travel, walks in nature, coffee with friends, and a good book.
Favorite verses:
2nd Timothy 1:7- "For God did not give us a spirit of fear and timidity, but of power, love, and sound mind."
James 2:17- "Faith by itself, if it does not produce action, is dead."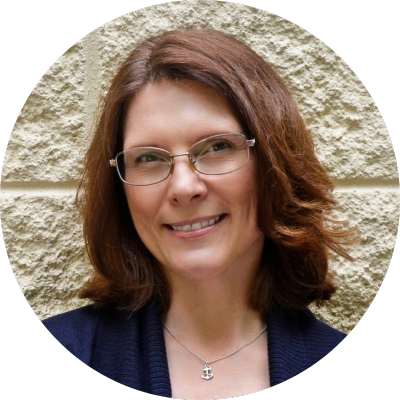 Lara Silvis
Drexel Hill, Pennyslvania
Lara loves walking alongside others to live with intention, adapt with wisdom and discover greater fulfillment in the life that God intends for His children. Through her coaching practice, she helps others define their path, develop their vision and walk their journey. She attained her CPLC through Professional Christian Coaching Institute, is an associate certified professional life coach with the International Coach Federation and co-founder of Planning for Purpose Life Coaching, LLC, along with her husband, Jasper. In their 25 years of marriage, God has given them three sons who bring them great joy and continuously stretch them to be better parents and people. They live in the suburbs of Philadelphia.
Lara has been called to support the development of the prayer ministry within their local church and to serve in the women's ministry as a vision team lead. She is blessed to work with and pray for many brothers and sisters in Christ who love and serve with her.
Earning a bachelor's degree in Biology concentrating in genetics and development, she spent 18 years in academic research at a renown non-profit Children's Hospital, where she researched and published several peer-reviewed scientific journal articles. This experience has given her keen insight into how God created and wired His children for special work. Her minor in Psychology supports her path into life coaching and ministry.
Her happy places are the beach, the mountains and the garden, where she can take in the glory of God's creation.
Laura Sanders
San Antonio, Texas
Laura is passionate about helping people draw closer to God by making His Word come alive for them, relevant to help us today. She has spent many hours at the feet of Jesus, inductively studying the Bible and learning how to be a "Mary." She loves to share everything the Holy Spirit teaches her through Promised Land Living, her book "Your Daily Companion to the Bible," available on Amazon, and seminars she leads so participants can discover all that God desires for their life.
Laura is an Executive Certified Coach trained by Coach Approach Ministries, an ICF-approved training. Since 1987, she has been active in church and ministry with leadership positions using her Spiritual gifts of teaching, speaking, organization, and administration. Having spent a 30+ year career as a Financial Investigator, she finds it refreshing to have her vocation and ministry more aligned with one another as she continues her journey through the Promised Land.
Laura lives in Texas with Brad, her husband of 38 years. They have navigated the uncharted waters of an empty nest, now enjoy being first-time grandparents, and look toward Brad's retirement from police work in a few more years, God willing. In the meantime, Laura continues coaching and writing. She has traveled to the Holy Land, followed the footsteps of Paul in Greece and Turkey, and continues to enjoy traveling when time and money allow.
Vicki Terrill
San Angelo, Texas
As a life-long follower of Christ, Vicki thought she understood what trusting in God and walking with Him daily meant, until her world as she knew it came crashing down. As everything she'd taken for granted in her life began to slip through her fingers, God graciously connected her with Cheryl Scanlan and Promised Land Living. With the lessons and tools she learned during the PLL journey, she was able to face the unexpected with a deep sense of peace as she placed her dreams and her family into the hands of a faithful, trustworthy God.
Vicki's dream is to see Christians joyously embrace how they've been uniquely created and how God has used their life experiences to prepare them for their calling. Her role is to help people gain clarity on their calling and how it may be fulfilled through a particular career path that ignites their passion, maximizes their strengths, and provides a sense of fulfillment. She also works with businesses to equip leaders to hire, place, and develop their employees in a climate of trust and a shared desire to make a difference.
She is a Certified Career Services Provider, a Highlands Personal Vision Coach, a Certified Professional Life Coach, a certified DiSC and EQ trainer and facilitator, and a Strengths Champion coach.
Vicki loves leading mission teams to Peru every year with her husband, Kent, and when it's warm she can frequently be found at Lake Amistad on the border of Texas/Mexico where he is a fishing guide, sitting on the porch watching hummingbirds and reading. She also love creating jewelry and scrapbooking.