Move Over "Stuckness!"
Our Coach Presenters are helping believers, across the country, live into the fullness of the abundant life Jesus intended for His followers!
Meet your Coach Presenters, certified through a rigorous training process. Each is ready to journey with you through the Promised Land Living Process.
Click on a state to find out who is certified in that state or scroll through the page to learn more.
Virtual Groups to Meet Your Needs!
Groups meet virtually, so it doesn't matter where you live – choose a group meeting time that works best for your schedule. Click one of the buttons below to view upcoming courses for men and for women.
We are ready to walk alongside you into the Promised Land – YOUR Promised Land!
Cathy Lee
Conway, Arkansas
Cathy has been teaching the Bible to children and adults for much of her life.  She has led Children's and Women's Ministries in her church, and been invited to lead women's weekend retreats in Arkansas and Texas. She recently joined Promised Land Living as a Coach Presenter and is excited to share this journey with others.
Cathy has enjoyed a diverse career, holding executive leadership positions in a variety of companies, including a multi-million dollar business for a global technology leader serving Fortune 500 companies around the globe. Later, she served full-time on the staff of her church, one of three leaders responsible for 700 adult members, 11 staff and more than 40 volunteer leaders.
Cathy is a Professional Christian Life Coach, earning her Professional Certified Coach credential from the International Coaching Federation (ICF) and her Certified Christian Coach credential from the Christian Coaches Network International (CCNI).
She's an avid reader and lifelong learner. She loves to travel and play with landscape photography. In addition to living in Europe for several years, she has traveled to more than 20 countries on five continents, including Antarctica. She and her best friend John have been married since 1981.
Elizabeth McCarty
San Francisco
I am a trained Life Coach, receiving my training from PCCI. In 2012 a friend declared, "you are a life coach" and I haven't looked back!
My exposure to PLL has changed me more than I ever imagined. The Holy Spirit prompted me to join Robin Fuller's Winter 2020 PLL group where Satan's perpetual lies were exposed. The Lord uprooted the lie that had kept me bound from leading a fruitful and full life. I came to the realization during the Heartland call with Robin that—although the people in my life who I love and care about may abandon me—my true Father, Abba, will never abandon me.
While working through the 7-Step Shift, I gained understanding regarding the lie that the evil one had been feeding me that lie since I was a small child. Years of deeply entwined and unhelpful emotions that impacted my life decisions were brought to light. I am so grateful that the Lord let me to PLL in the final chapters of my life on Earth. The desire of my heart is to help others gain clarity and move forward knowing God's Truth.
As a Coach Presenter, I've witnessed other women set free from the lie that was planted in their hearts. If the Lord wants me to use my experience, talents, and truths to serve others, then I am willing and grateful for the opportunity. May the Lord use me to break chains wherever He leads me.
Marc Ottestad
Brea
I am a son of the Almighty.  I have been given a sense of wellness and optimism that I carry and share joyfully.
I have a marriage to Kasey of curiosity, conversation, and satisfaction.  I am the father of 3 unique children. 1 is very similar to her father and gifted in ways that thrill me as I watch her raise 2 wonderful granddaughters. My sons are quite different than me. Both are introverts, focused and centered. We connect regularly and love well, and I wonder how to father them better.
I am an encourager. I am very open and can hold competing ideas simultaneously. I ask good questions and am not judgmental. I want the best for others and have a challenge seeking and receiving the best for myself. I am enthusiastic and spontaneous.
At my core I am a connector. I like to connect people to people, people to resources and people to ideas. I do my connecting through several avenues. I am as an Area Director for CBMC creating teams of Christian business owners. I coach leader one to one as they seek to grow their leadership and their relationship with Jesus. I lead PLL group seeking spiritual grow and I connect leaders to growth through The Genius Path.
For fun I read, play tennis and travel.
Claudia Cantrell
Kennesaw
After 30 years in the medical field, Claudia felt God had more for her.  She struggled for years with vital questions such as "Who am I?", "What's my purpose?", and "What matters?"  These questions and her increasing discontentment led her to The Halftime Institute where she realized her unique identity, passion and purpose.
Today, Claudia is a Spiritual Formation Coach, Certified Professional Leadership Coach, a Halftime Certified™ Coach at The Halftime Institute, a Strengths Champion Certified Coach and a Certified DISC Trainer and Facilitator.  In addition, she has her ACC credential from the International Coach Federation. She founded Cantrell Christian Coaching and is a Christian Conference Speaker.  Claudia authored the book, Sacred Love; A Journey of Singleness, Belonging, and Finding True Love.
Claudia's career experience both inside and outside the corporate world allows her to have a rich and varied perspective when coaching clients.  She coaches clients one-on-one and in group settings.  Her personal mission statement is "to help others know the one true God, grow in their spiritual journey, and discover their unique design so that they can live out their deepest passion and purpose."
Claudia kept her Physician Assistant certification in order to use her clinical skills when she and her husband, Dr. David Cantrell, go on medical mission trips. They live in the suburbs of Atlanta, Georgia with their two King Charles Cavaliers.  Claudia enjoys traveling, snorkeling, walking, baking, and interior design.
Colossians 4:17: "Take heed to the ministry which you have received in the Lord that you may fulfill it."  NASB
Pam Mertz
St. Michael
Pam Mertz has a passion for helping others personally understand the revelation of all we get "in Christ", this abundant life He came to give us…here! Pam loves to share what God is up to in her life. She is a certified life coach, CPLC through PCCI, and ACC through ICF. Pam has lead women's ministry for over 13 years and is an RTF trained prayer minister. She also has 33 years in the corporate world of electronic sales. Pam has an appetite for God's Word and attended a 2-year Bible School and Equipped For Life, in Minnesota. She is a licensed pastor since graduating in December 2011.
Pam loves to share her testimony of healing through speaking engagements as God leads and her first book is underway. Pam is married to the love of her life, Lou Mertz, and is the mother of three adult sons. She lives in St. Michael, MN.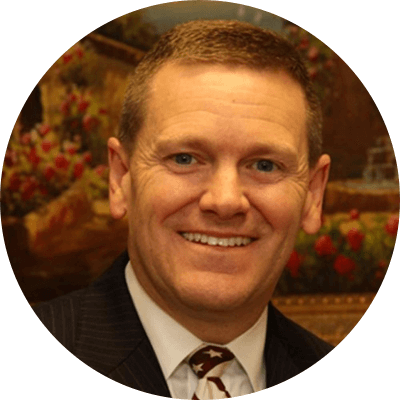 Brenton Dearing
O'Fallon
Brenton Dearing, is the Founder & President of Wealth Ambassadors, LLC an Investment Advisory Firm, headquartered in St. Louis, MO with clients around the country. Brenton is a Certified Financial Planner™ Professional and a Certified Mutual Fund Specialist who has been in the Financial Services industry since 1993. He has been a business steward for over 30 years. He has been coaching clients since 2005. Brenton has a passion for training an army of givers to collectively give a billion to faith-based organizations. He wrote the book, God's Eye is on the Sparrow – Experiencing Divine Provision. He received a PhD in Leadership & Personal Development from Klemmer & Associates. Brenton is a Certified Professional Leadership Coach, Certified Professional Life Coach, a Competent Toastmaster (CTM) & is in process of applying for the Professional Certified Coach (PCC) designation through the Int'l Coach Federation. He is married to Cassendra (a PLL grad) and they have a teenage son, David.
Doreen Steenland
Spring Lake
Doreen Steenland is passionate about helping others discover a deep, meaningful connection with Christ, others, and their own unique essence in Christ. She loves helping women understand how they can become free from people pleasing, comparison and the lies that keep them from living in a place of rest where there is nothing to prove.
Doreen is an ICF Certified, Professional Life coach, trained through the Professional Christian Coaching Institute. As a Registered Nurse and a Neuro Confidence coach, she brings nuggets on how to leverage the superpower of the brain, your emotions and your thinking, into the Promised Land Living experience.
She has been teaching, discipling, and mentoring women for the last 25 years with the Word of God; adding coaching to her skill set several years ago.  She is Founder of Living Full Life Coaching and she lives in NJ with her husband Richard, and her three college-aged young adults.
In her spare time, she loves to golf, hike, bike, walk and play tennis!  All things outdoors!  Her favorite place at her home is her front porch!
Cheryl Scanlan
Raleigh, North Carolina
Cheryl Scanlan is the founder and president of Promised Land Living. She has been involved with coaching and ministry during the last 20 plus years. It is a true honor and joy for her to see people set free while going through the Promised Land Living journey. She is a master certified coach (MCC, CMCC, CPLC, BCC) with 7000 hours of coaching experience and has trained almost 1000 coaches. Through her love of the Lord, He has brought revelation upon revelation into His true nature. Through the inductive study of His Word, Cheryl's heart burned to bring this truth to His people. Freedom, abundance, abiding – these are not distant concepts – these are already ours in Jesus
And I am inviting you to come with me to this place of ALL new! It is a place where you are fully known, deeply loved, eternally secure and made completely new! If any of these changes seem impossible to grasp, yet deep down, something inside you informs you that this is true, then you are in the right place! Cheryl lives in Raleigh, NC. She is married to her loving husband, Tom Scanlan and is the mother of two adult sons.
Steve Mattingly
Cary, North Carolina
Steve Mattingly exemplifies his life mission to be a loving facilitator who by support and example helps others fully realize and accomplish their God-gifted, Spirit empowered life calling. "There truly is great joy seeing those I am privileged to coach soar like eagles."
Comments from Steve's recent clients include:
"He deeply listens and then asks powerful questions that inspire discovery in such a way that insights turn into
massive results!"
"As an executive coach, Steve helps you get to the core concern quickly. Confident, concise and considerate, while coaching with Steve, you will enjoy and experience new- found respect in the midst of conquering your challenging objectives."
Having relocated to North Carolina in 1981, Steve resides in Raleigh. He is a certified Professional Coach with PCCI, as well as an Associate Coach with Cheryl Scanlan's Way of Life Coaching, LLC, MCC, CMCC, and BCC. Steve is blessed to have two beautiful, creative, independent daughters, two great son-in-law's, and two awesome grandchildren.
Robin Fuller
Grants Pass
Robin Fuller understands leadership, having stepped away in 2018 from leading three different non-profit organizations in a career spanning more than 23 years. Throughout her life she has been driven by her God-given values of excellence, integrity, relationship, and faith. As a certified professional life coach (CPLC), with a degree in Social Work, her vast experience offers a depth of wisdom and knowledge to leaders throughout the nation. She is an inspirational speaker and a leader of different types of groups including Bible studies, young mothers, marriage, and more. She is married to Steve Fuller, and the mother of three adult sons. They live in Grants Pass, Oregon.
Laura Sanders
San Antonio
Laura is passionate about helping people draw closer to God by making His Word come alive for them, relevant to help us today. She has spent many hours at the feet of Jesus inductively studying the Bible and learning how to be a "Mary." She loves to share everything the Holy Spirit teaches her through Promised Land Living, weekly Bible studies, Bible courses, and seminars she leads so participants can discover all that God desires for their life.
Laura is an Executive Certified Coach trained by Coach Approach Ministries, an ICF-approved training. Since 1987, she has been active in church and ministry with leadership positions using her Spiritual gifts of teaching, speaking, organization, and administration. Having spent a 30+ year career as a Financial Investigator, she finds it refreshing having her vocation and ministry more aligned with one another as she continues her journey through the Promised Land.
Laura lives in Texas with Brad, her husband of 36 years. They have navigated the uncharted waters of empty-nest, now enjoy being first-time grandparents, and look toward Brad's retirement from police work in a few more years, God willing. In the meantime, Laura continues coaching, teaching, reading, and now writing her first book on the entire Bible. She has traveled to the Holy Lands, followed the footsteps of Paul in Greece and Turkey, and continues to enjoy traveling when time and money allow.